I am here because I love to give presentations.
Recently Wall Painting Projects
Kevo is a Myanmar Mural and Tattoo Artist who was born in 1992. Ever since his childhood, he was obsessed with art and start drawing since he was a kid. He didn't have any  chance to attend art classes, so he self-taught himself and drew every day. When he was in Highschool as a teenage boy, he started being passionate about graffiti art. As soon as he finished Highschool, he started studying and drawing graffiti artworks. He started out by sketching on paper with pencils and pilot markers. Afterwards, he moved on to painting walls, which was a difficulty since being a graffiti artist is illegal in Myanmar. Even while he was studying IT at Computer Science, he didn't stop with his passion of being a graffiti artist. After University, he realized that he has no interest in IT career and started living as a Professional Artist. In 2012, he started drawing arts on body as a tattoo artist. Now, Kevo has done arts exhibitions, projects and created many types of artworks on walls and on canvas.
AYA Pay Project at Novotel
This project was designed in collaboration with AYA Pay along with level up marketing at the AYA Digital Lounge located on the Novotel Hotel first floor. I drew my own characters based on the main colors of AYA pay, and the background was also drawn with AYA coin styles and golden circuit boards.
Wave Money Headoffice project
This project was  designed in collaboration with Wavemoney drew in wavemoney headoffice
Big Bag A Road To Starry Night (2018)
This concert was organized by FG Entertainment and held in MCC. I was one of the mural artist who painted the mural art in there.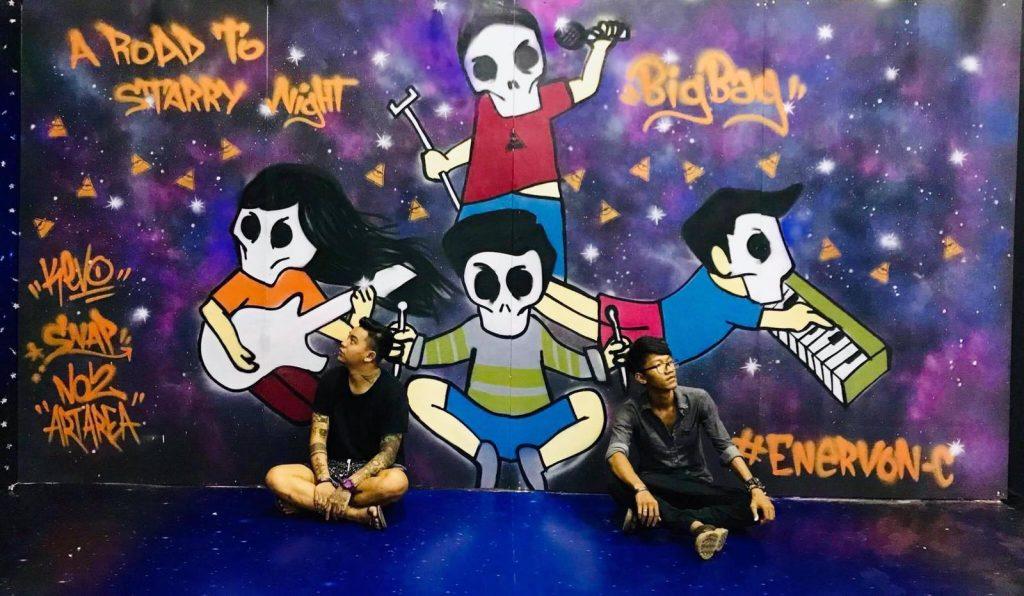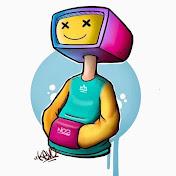 Kevo The Comic Ink
@kevothecomicink4981
Collaboration With Associations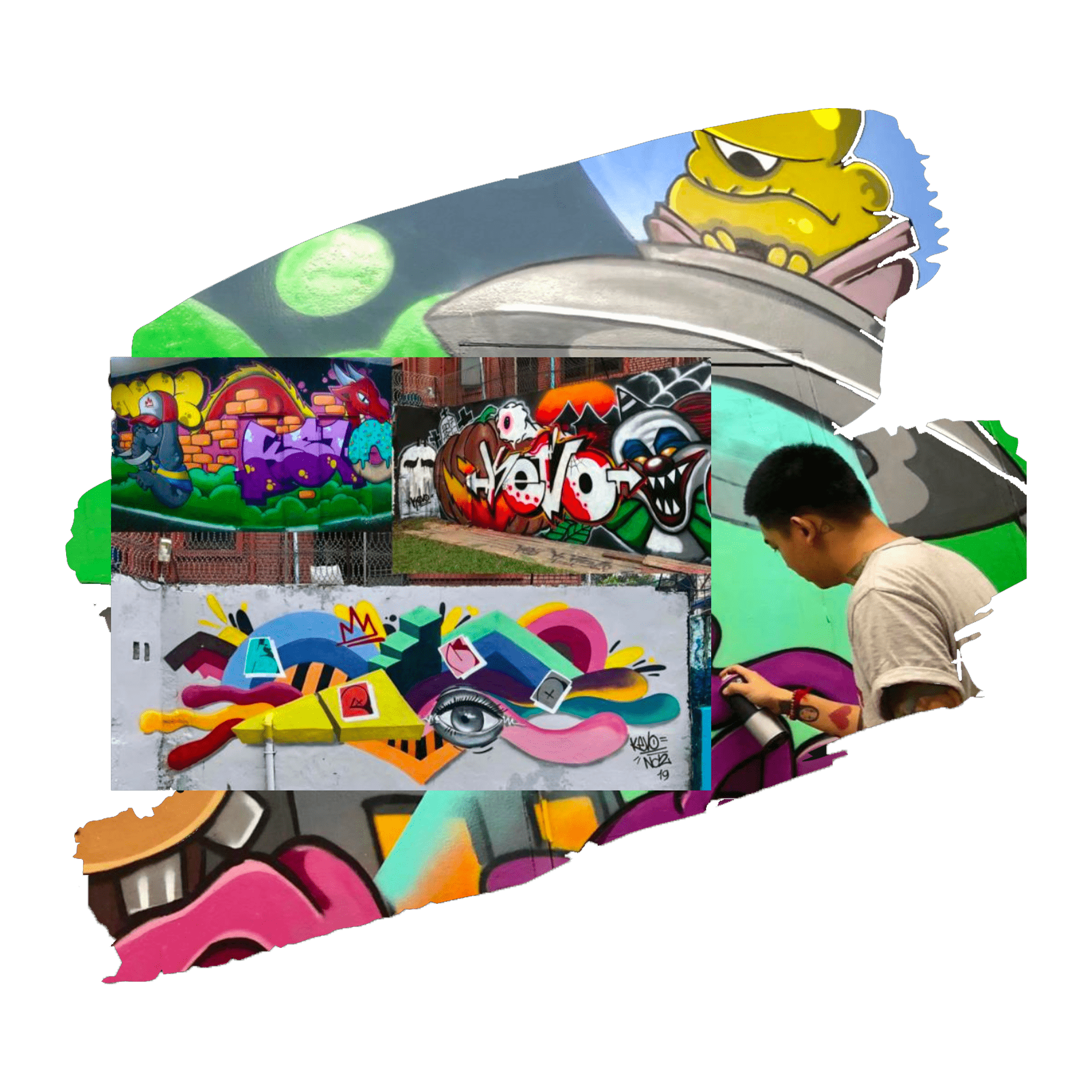 No-2 Art Area (2017 to 2020)
No.2 Art Area provides a space that encourages the spirit of creativity among the young. This creative playground is located at No.2 Pyi Htaung Su street in Bahan township and is known for its spray-painted walls, colorful galleries and a very hip café. As one of the only places to openly provide a space for graffiti art, No.2 is immensely popular among the young crowd. I was the senior artist who gave guidelines and trainings for the fresher.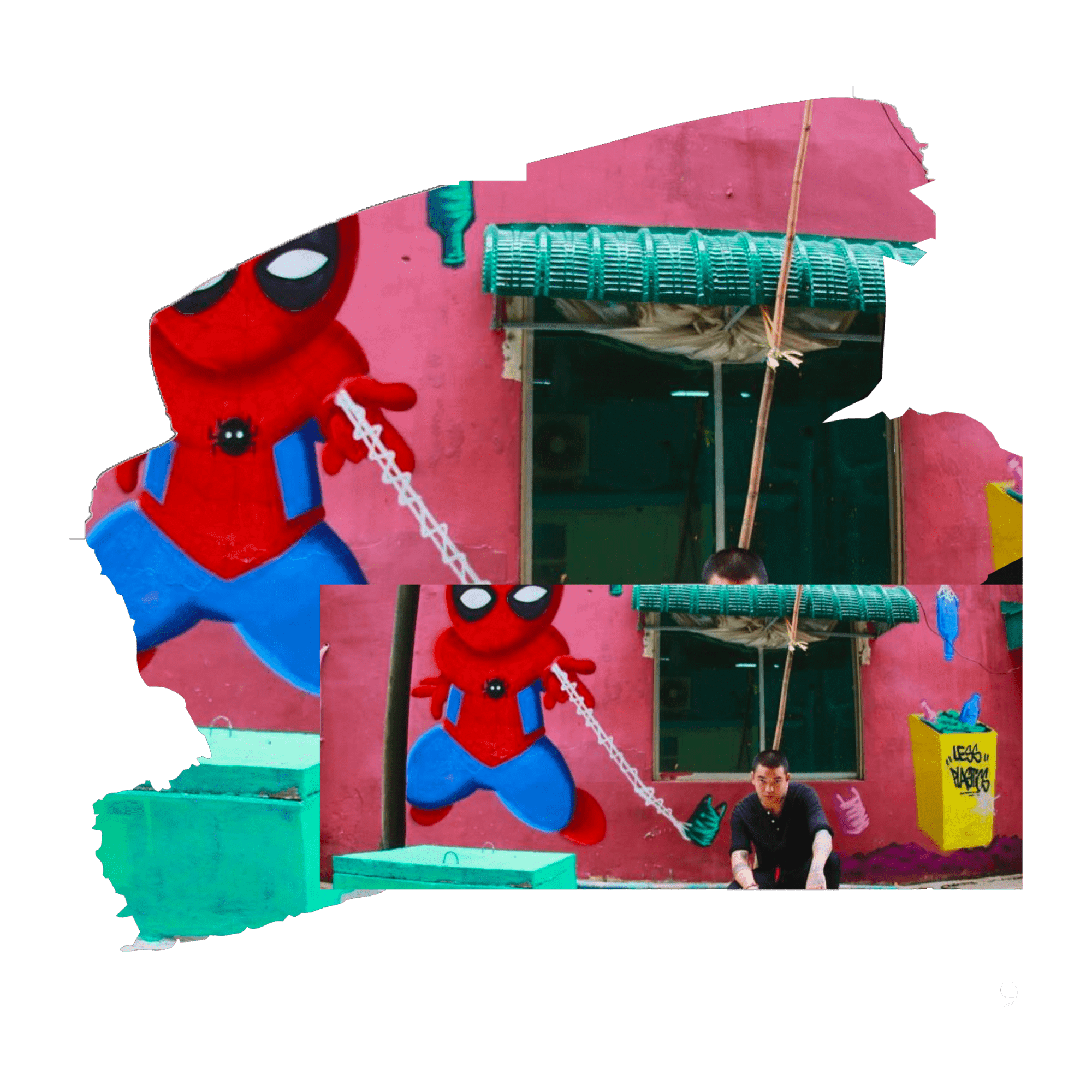 Back Alley Less Plastics Project (2019)
Plastic is a huge problem in Myanmar. Locally, people have been using it for decades without proper waste management. Plastic and other non-degradable products have been piling up in waterways and everywhere, not only in urban areas but also in rural areas. This project was organized by unknown association, and I'm collaborated as one of the mural artist.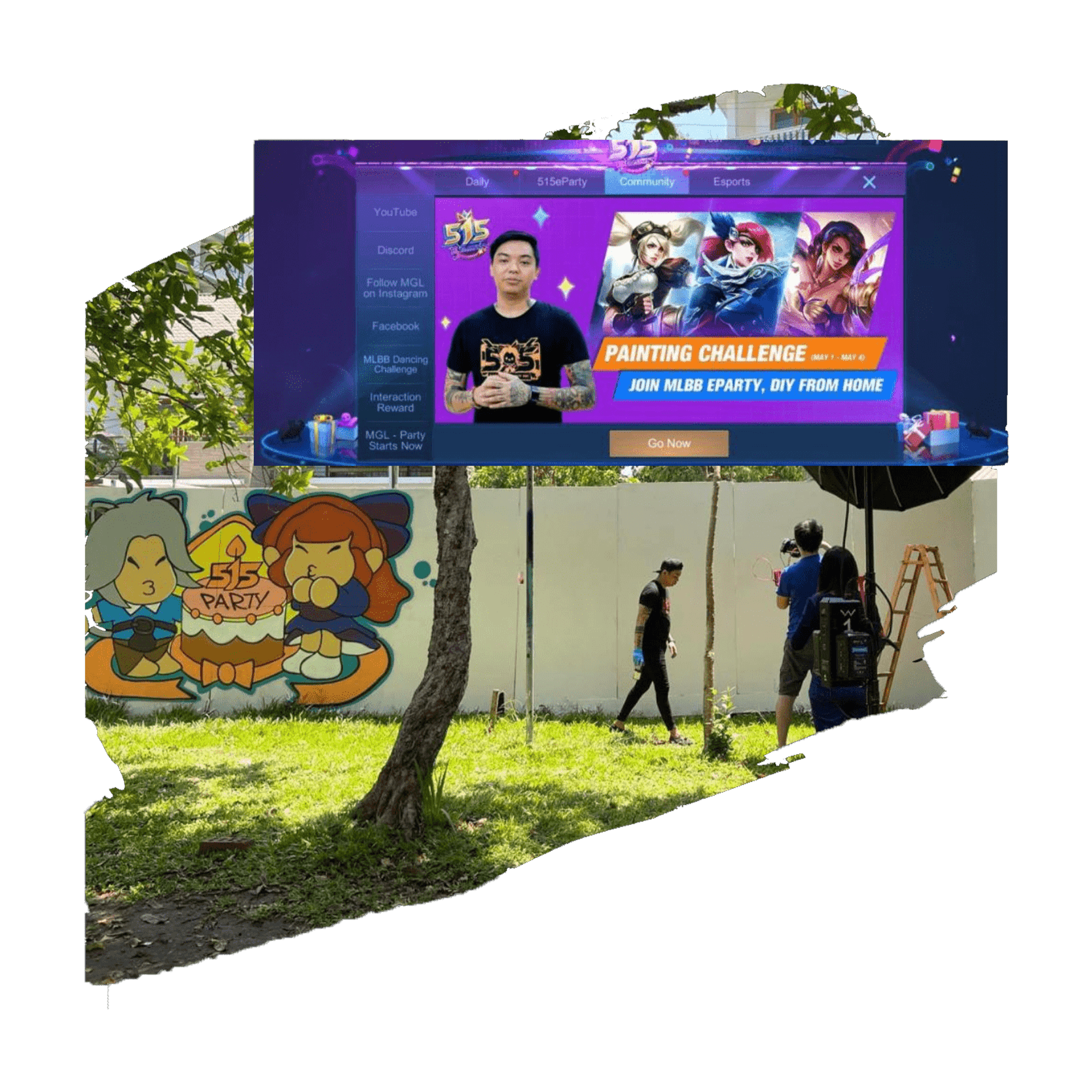 Moonton's Mobile Legends Bang Bang Myanmar 515 E- Party (2020)
The 515 e-Party was featuring in-game events, as well as community events on social media for everyone to join. I was a guest artist and painted the mural art on wall for this event as an exclusive. Please kindly follow the link for my interview
My Tattoo Studio (Kevo The Comic Ink) is located at South Okkalapa township. You can discuss with me that what you would like to ink on your skin before making decision to get tattooing.
In a digital age, I'm also drawing digital art to contribute my passion.
Why you should choose me?
I have
12

years experienced
I am a
Professional Artist
My
Creations

will be

satisfied

to you